Our Services
Serving Sheboygan, Fond du Lac, Manitowoc and Ozaukee Areas
What do we all look at?
Our services typically include a full general home inspection that covers over 100-points of inspection. If you require specific inspection of a certain part of your home, please let us know and we would be happy to get back to you.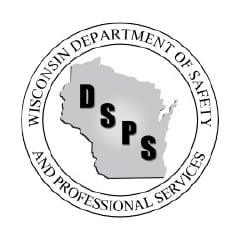 Site
Grading, Drainage, Sidewalks, Driveways, Retaining Walls
Decks, Porches, Patios
Stairs, Doors, Supports, Decking
Exterior
Electric, Utilities, Foundation, Walls Fascia, Soffit, Eaves, Windows, Gutters, Hose bibs
Roofing
Structure, Roofing material, Flashings & Valleys, Chimneys, Flues
Basement
Foundation, Joists, Insulation, Walls, Floor, Bearing Walls, Beams & Columns, Moisture
Plumbing
Water Supply Piping, Waste & Drain Lines, Water Heaters and Related Components, Fuel Supply Lines and Laundry Connections
Heating & Water Heater
Heating/Air handling unit, Duct work, Flue, Supply lines, Fuel
Electrical System
Main Service Size & Wiring method, Main & Sub Panels, Branch Circuits & GFCI'S
Plumbing System
Water supplies, Water drainage, Shut offs, Waste lines, Water conditioning, Sump Pump
Room, Hallways, Kitchen, Laundry
Electric, Windows & Doors, Walls, Ceilings, Floors, Heat, Toilets, Showers, Bathtubs, Sinks, Faucets, Water Supplies, Drainage, Countertops, Cabinets & Major Appliances
Air Conditioning
Interior air conditioner, Exterior air conditioner
Attic
Vapor barrier, Roof structure, Ceiling structure, Venting, Exhaust Fans, Flues, Plumbing Vents & Insulation
Garage
Roofing, Rafters, Trusses, Floor, Walls, Doors, Electric
Home Inspection Prices
*We do offer a 10% discount to military, police, firefighters, EMT, and nurses.
Home inspection prices based off of square footage of property.
Please call or contact for a quote.
Radon Testing (alone)
$125
Radon Testing with Inspection
$100
Sheboygan, Fond du Lac, Manitowoc, and Ozaukee. We'll Inspect It.
Serving Your Local Area
Brian Hilbelink
Owner
Hill Top Inspection Services
2725 Rolling Meadows Drive
Sheboygan, WI  53083
Give us a Call
Usually we can answer right away, but if we don't, leave a message and we will make sure to get back to you promptly.